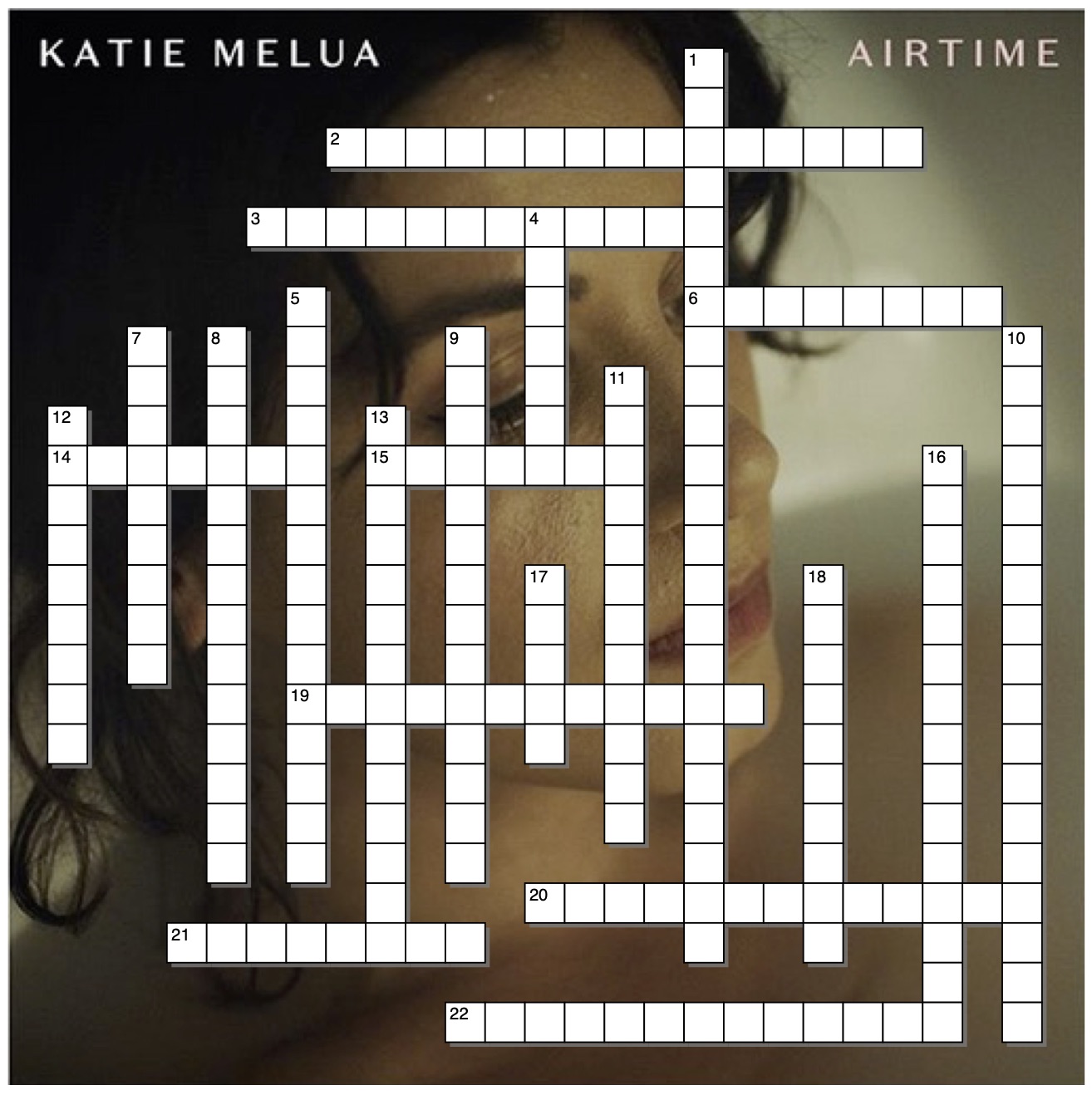 Across
2. Me, when trying to compile a crossword!
3. A song fit for a Queen
6. Left hood?
14. Katie speaks English, Georgian and ...
15. A song that deserves plenty of itself
19. She used to eat roses
20. Lend wife flour
21. An album that reveals Katie's inner wit
22. Halt, Katie love!

Down
1. Mostly unforgettable girl
4. City where Katie was awarded the Georgian Medal of Honour
5. Like you find on a washing machine
7. A little reggae living amongst the spirits
8. God on the drums...
9. An album with hidden orchestration?
10. A permanent type of carbon
11. Which one would you save?
12. Katie's first record label
13. Perhaps I had a vision while I was sleeping
16. Inner thigh, get it?
17. Bobbie Gentry cover as sweet as French fondant
18. I ate UK male!