COVID 19
UK Tour has now been cancelled. Ticket providers will be in touch with you regarding refunds shortly.
** Most of the 2020 Tour Dates have now had to be cancelled. Currently, only the Poland dates are still on. **
Katie isn't currently touring, and it may be a while longer... 😭
We must remain patient.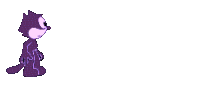 2020 Autumn Tour
* Please note tickets are not yet on sale for some venues, so check back at a later date *
| | | | |
| --- | --- | --- | --- |
| 25.09.20 | Olympia, Paris | France | cancelled |
| 26.09.20 | Cirque Royal, Brussels | Belgium | cancelled |
| 27.09.20 | Carre, Amsterdam | The Netherlands | cancelled |
| 29.09.20 | Copenhagen | Denmark | cancelled |
| 30.09.20 | Spektrum, Oslo | Norway | cancelled |
| 01.10.20 | The Cirkus, Stockholm | Sweden | cancelled |
| 03.10.20 | Musikkenshus, Aalborg | Denmark | cancelled |
| 04.10.20 | Barclaycard Arena, Hamburg | Germany | cancelled |
| 05.10.20 | Tempodrom, Berlin | Germany | cancelled |
| 07.10.20 | Arena Gdynia, Gdynia | Poland | |
| 08.10.20 | Torwar Hall, Warsaw | Poland | |
| 09.10.20 | Centennial Hall, Wroclaw | Poland | |
| 10.10.20 | Philharmonie, Munich | Germany | cancelled |
| 12.10.20 | Meistersingerhalle, Nuremberg | Germany | cancelled |
| 13.10.20 | Rosengarten, Mannheim | Germany | cancelled |
| 14.10.20 | Alte Oper, Frankfurt | Germany | cancelled |
| 15.10.20 | Brucknerhaus, Linz | Austria | cancelled |
| 17.10.20 | Festspielhaus, Bregenz | Austria | cancelled |
| 19.10.20 | Samsung Hall, Zurich | Switzerland | cancelled |
| 20.10.20 | Musical Theatre, Basel | Switzerland | cancelled |
| 22.10.20 | Big Box, Kempten | Germany | cancelled |
| 23.10.20 | Stadthalle, Kassel | Germany | cancelled |
| 24.10.20 | Mitsubishi Electric Hall, Dusseldorf | Germany | cancelled |
| 26.10.20 | Stadthalle, Rostock | Germany | cancelled |
| 27.10.20 | Kuppelsaal, Hannover | Germany | cancelled |
| 28.10.20 | Rockhal, Luxembourg | Luxembourg | cancelled |
| 30.10.20 | Royal Concert Hall, Nottingham | England | cancelled |
| 31.10.20 | Sage, Gateshead | England | cancelled |
| 02.11.20 | Bridgewater Hall, Manchester | England | cancelled |
| 03.11.20 | Philharmonic, Liverpool | England | cancelled |
| 05.11.20 | City Hall, Sheffield | England | cancelled |
| 06.11.20 | Royal Concert Hall, Glasgow | Scotland | cancelled |
| 07.11.20 | Barbican, York | England | cancelled |
| 09.11.20 | Royal Albert Hall, London | England | cancelled |
| 10.11.20 | Dome, Brighton | England | cancelled |
| 12.11.20 | Pavilion Theatre, Bournemouth | England | cancelled |
| 13.11.20 | St. David's Hall, Cardiff | Wales | cancelled |
| 14.11.20 | Symphony Hall, Birmingham | England | cancelled |
| 16.11.20 | Corn Exchange, Cambridge | England | cancelled |
| 17.11.20 | New Theatre, Oxford | England | cancelled |
| 19.11.20 | Princess Theatre, Torquay | England | cancelled |
| 20.11.20 | Hexagon, Reading | England | cancelled |
| 21.11.20 | De Montfort Hall, Leicester | England | cancelled |
| 23.11.20 | Ulster Hall, Belfast | Northern Ireland | cancelled |
| 24.11.20 | Vicar Street, Dublin | Ireland | cancelled |
2019 Summer Events
| | | | |
| --- | --- | --- | --- |
| 06/05/19 | Cheltenham Jazz Festival | Cheltenham, England | COMPLETED |
| 12/07/19 | Klassik Am Dom | Linz, Austria | COMPLETED |
| 13/07/19 | VeszprémFest | Veszprém, Hungary | COMPLETED |
| 18/07/19 | Trakai Castle | Trakai, Lithuania | COMPLETED |
| 19/07/19 | Rock In Haapsalu | Haapsalu, Estonia | COMPLETED |
| 22/07/19 | Blue Balls Festival | Lucerne, Switzerland | COMPLETED |
| 23/07/19 | Blue Balls Festival | Lucerne, Switzerland | COMPLETED |
| 25/07/19 | Leiderhalle | Stuttgart, Germany | COMPLETED |
| 26/07/19 | Schloss Kapfenburg | Lauchheim, Germany | COMPLETED |
| 27/07/19 | Amphitheater | Trier, Germany | COMPLETED |
| 29/07/19 | Stage Theater | Berlin, Germany | COMPLETED |
| 30/07/19 | Junge Garde | Dresden, Germany | COMPLETED |
| 31/07/19 | Parkbühne | Leipzig, Germany | COMPLETED |
| 03/08/19 | Cap Roig Festival | Calella de Palafrugell, Spain | COMPLETED |
| 05/08/19 | Starlite Festival | Marbella, Spain | COMPLETED |
| 29/08/19 | Freilichtbühne | Schwerin, Germany | COMPLETED |
| 30/08/19 | Kemnader See | Bochum, Germany | COMPLETED |
| 31/08/19 | Kurpark Classix | Aachen, Germany | COMPLETED |
2018 Winter Tour Europe feat. Gori Women's Choir
All done and dusted :-(
2018 Winter Tour UK feat. Gori Women's Choir